OUR FOUNDER AND CORPORATE HISTORY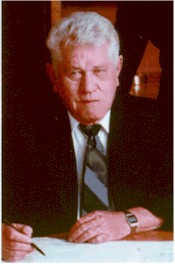 Bath Group Inc., is a professional engineering firm with offices located in Texas and New Mexico.  It operates under the assumed names Bath Engineering Corporation, Bath Commissioning Corporation, and Bath Process Safety Management Company.
The firm had its founding in 1957 when Kenneth A. Bath, P.E. opened a one-person consulting engineering practice. Today, Bath has over sixty-five employees including engineers who are registered as Professional Engineers in many states.  Bath's staff, which has more than 1,000 years of combined design and construction management experience, is very stable with many employees having served the firm throughout their careers. Bath is owned by fourteen employee stockholders, so it is not dependent on the longevity of any one person.
Bath's engineers are members of or accredited, certified or trained by the Institute of Electrical and Electronics Engineers (IEEE), the American Society of Heating Refrigeration, and Air Conditioning Engineers (ASHRAE), the American Council of Engineering Companies (ACEC), the Building Commissioning Association (BCA);  the AABC  Commissioning Group (ACG); the US Green Building Council (USGBC); and other professional societies that represent the engineering profession. Bath takes pride in its dedication to sustainable design. The firm has designed and/or commissioned many LEED accredited projects.
We operate from offices in Albuquerque, New Mexico, Corpus Christi, and El Paso, Texas. We provide designs for projects throughout the United States, Mexico, and other countries.