OUR HISTORY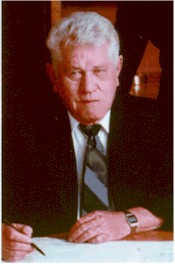 Bath Group is a professional engineering firm with offices located in Texas, Oklahoma, New Mexico, Colorado, and Arizona.  It operates under the assumed names Bath Engineering, Bath Commissioning, and Bath Process Safety Management. Bath has Senior Mechanical Engineers and Electrical Engineers on staff, each licensed as a Professional Engineer, and each having decades of experience in the design, construction, commissioning and validation of Mechanical and Electrical systems.
The firm had its founding in 1957 when Kenneth A. Bath, P.E. opened a one-person consulting engineering practice in Corpus Christi, Texas. Today, Bath has over fifty employees including engineers who are registered as Professional Engineers in several states.  Bath's staff, which has more than 1,000 years of combined design and construction management experience, is very stable with many employees having served the firm throughout their careers. Bath is owned by seven key stockholders, so the firm is not dependent on the longevity of any one person.
Bath's engineers are members of or accredited, certified or trained by the Institute of Electrical and Electronics Engineers (IEEE), the American Society of Heating Refrigeration, and Air Conditioning Engineers (ASHRAE), the American Council of Engineering Companies (ACEC), the Building Commissioning Association (BCA);  the AABC  Commissioning Group (ACG); the US Green Building Council (USGBC); and other professional societies that represent the engineering profession.
Bath has more than a half-century of experience providing professional mechanical and electrical engineering services and has extensive experience serving in the sub-consultant or prime role performing engineering and project management services to refine scope of services, assess conditions, troubleshoot issues, document conditions, design solutions and foresee projects through permitting, bidding, construction and commissioning. Bath was originally founded as an electrical consulting firm and has evolved into a multi-disciplined engineering firm providing Electrical, Mechanical, Instrumentation and Controls, Commissioning, Process Safety Management, and other various services over the past 64 years.