One of Bath's core areas of expertise is the design and implementation of complex field instrumentation and control systems.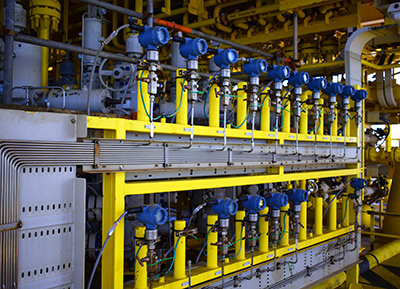 Our engineers have experience managing, designing, and commissioning control systems.  They develop control system infrastructure, select and specify field (pressure, flow, temperature) instruments, and troubleshoot existing systems.  They design microprocessor-based control systems that vary in complexity from Programmable Logic Controllers (PLC), to Direct Digital Control Systems (DDC), to Supervisory Control and Data Acquisition Systems (SCADA), to Distributive Control Systems (DCS), to Basic Process Control Systems (BPCS), to Safety Instrumented Systems (SIS).
Bath includes field instrumentation in control systems to measure, monitor and control process variables within a process, production or manufacturing area. The process variables used in industries are level, pressure, temperature, humidity, flow, pH, force and speed.