Bath Group, Inc. has provided fueling systems design for municipal, commercial and military facilities.  The projects have included CNG stations, LPG stations, and Jet Fuel Farm and fueling capabilities.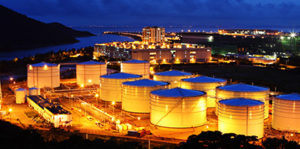 Fueling systems require a particular attention to safety in design.  The location of fuel storage, temperatures, tank sizes, tank materials, containment, pumps, piping and distance to stations to dispense the fuel were all considerations for safety in design.  Tank Gauge systems for inventory monitoring and control, electrical exposure and grounding, air monitoring, emergency shutoffs and fire protection were also included in the basis of design.  Some stations required compressed air systems and central vacuum for vehicle maintenance.
Some projects included the demo of existing tanks, foundations and dispensing systems to prepare for conversion from gasoline or diesel to CNG or LPG systems.  Other projects were expansions for increased serviceability.  Bath was able to provide teams to generate all civil, structural and environmental design requirements to complete the design of the fueling systems.