Power system analysis is designed to maximize power quality, improve power system performance and reliability, and increase personnel safety.
Bath Professional Engineers use SKM Power System Software to perform all basic calculations needed for a power system analysis project including non-linear load flow problems, calculate short circuit currents, power system stability, protection and coordination, contingency / reliability, and economic modeling. The SKM software modules also perform demand load analysis, motor starting simulation, traditional fault analysis, load schedule documentation, and feeder, raceway, and transformer sizing. It helps catalog the decisions made so a record is available when clients or reviewers make inquiries regarding sizing equipment.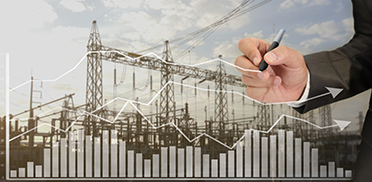 Documentation is also convenient as performing calculations when using SKM software packages. Results can be shown in the one-line; reports are created to show all parameters and results in a single document. This is great for quality control, including the documentation of all calculations.  Files can be imported into AutoCAD.