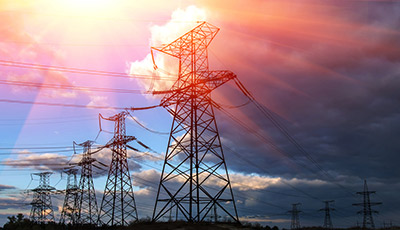 When we think of power transmission and distribution we normally think about transmission lines on poles and towers. These lines carry electricity at voltages of 12 kV to 765kV and are used to transmit electric power over relatively long distances from a central generating station to consumer based substations. Bath has played an integral role in the design of these substations.
Bath has provided electrical power distribution designs for 480 volt to 12kV distribution systems.  Providing the distribution from a primary distribution voltage to a secondary voltage required for client use involves a distribution substation.  The substation distribution or secondary system consists of feeders, step-down transformers and conductors.  The substation may be simple or more complex with automated systems of relays, controls, switches, protection equipment, measurement equipment, and remote access.  Bath has experience in all facets of the design and optimization of these systems.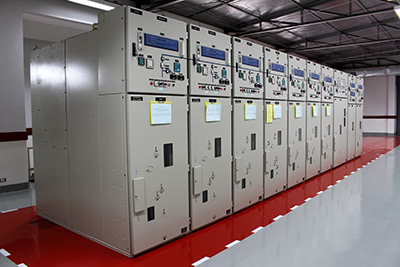 Bath utilizes digital substation concepts for a portion of the substation secondary system by eliminating most analog secondary circuits between the instrument transformers and protective relays.  Utilizing digital systems makes electric power safer and more reliable and helps the client control and monitors their substation equipment.  Digital systems use fiber optics for communication between components to control centers making wiring configuration simple and reliable.
When the client has cogeneration, we have designed switching configurations, so the client is able to run off their own power if the primary goes down or provide power to the utility company when the client power generation is providing more power than needed.
Bath has worked with utility companies and clients to provide transmission and distribution system designs and support.  Bath has designed distribution systems, overhead and underground distribution infrastructure, and has dealt with the various schemes of radial, ring, and Inter-connected distribution systems.